Go out around Serre-Ponçon
The 10th edition of the Embrun World Music Festival, organized in the open air on the site of the Embrun Lake, returns on July 5, 6 and 7, 2019.
3 days of events including 3 nights of concerts and nearly 40 artists.
It is one of the most important festivals in the Hautes-Alpes, mixing world music, rock and electronic music.
Various activities are also offered during the festivities (water sports, DJ and craftsmen's stand, etc.), in a friendly and relaxed atmosphere.
The theme of the 2019 edition: Super Heroes, come dress up and try to win a full pass for the 2020 edition, t-shirts, etc.
More informations and tickets here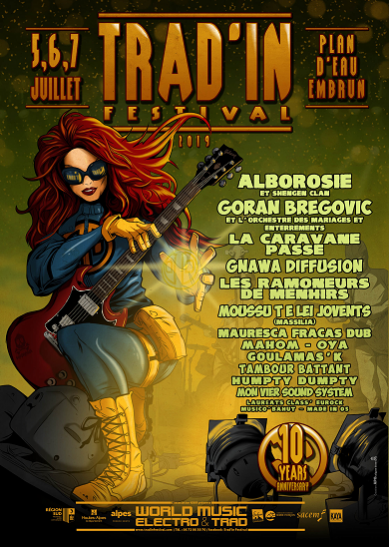 An event in the streets of Gap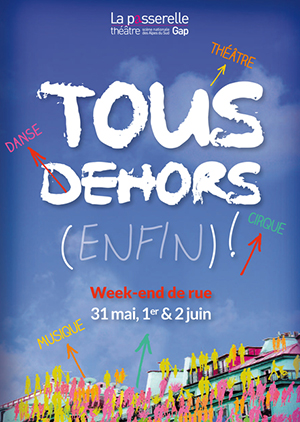 Tous Dehors (enfin) ! is a festival dedicated to street arts organized by the Théâtre de la passerelle.
This major cultural event in Provence-Alpes-Côte d'Azur is now nationally event recognized for its cultural show including concerts…
Not to be missed, the end-of-season celebration in Gap.
On the program for this edition: more than 15 companies to discover, 16 shows and more than 50 performances over three days.
Tous Dehors (enfin) ! will be held from May 31 to June 2, 2019.
More information here 
Hiking in a different way
The 25th edition of Terr'des Alpes will take place on Sunday 14 July 2019.
This "hike" mountain bike offers 5 itineraries departing from Chorges at different levels, and accessible from 10 years old for children.
For both mountain bikers and nature lovers, the hike will take place on the heights of Chorges with a splendid view of the Serre-Ponçon lake.
Welcome with breakfast, snack during the trip and meal on arrival.
To register, go to the Chorges city centre.
Electric ATV accepted.
More information here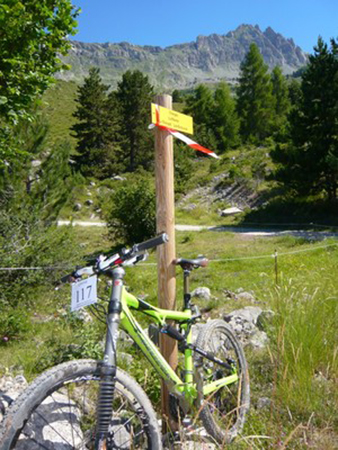 An invitation to re-energize!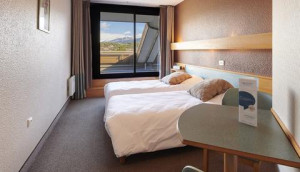 An estate in the heart of the Parc des Ecrins with a magnificent view of the Aiguilles de Chabrières… Here, at Horizons du Lac, everything is calm and serene
Many sports activities, fitness and wellness sessions are available throughout your stay in the mountains. Come into contact with nature with our guide Babette to explore this region rich in natural heritage, near the Serre-Ponçon lake. One word: disconnect!